Helmet technology has progressed a massive amount over the past decade and a half. Even with the high level of innovation, some parents are still hesitant to allow their kids to play football at a young age. Let's work to change that view and review 5 of the best youth helmets on the market.

Before we get into the list, there are a few points that I have to make. For starters, no helmet can or will ever be 100% concussion proof; when you walk on that field, there is always a risk involved. Next, there are a number of factors to consider: weight, fit, comfort, and to many, aesthetics.
5. VICIS ZERO1 Youth | Dicks, $496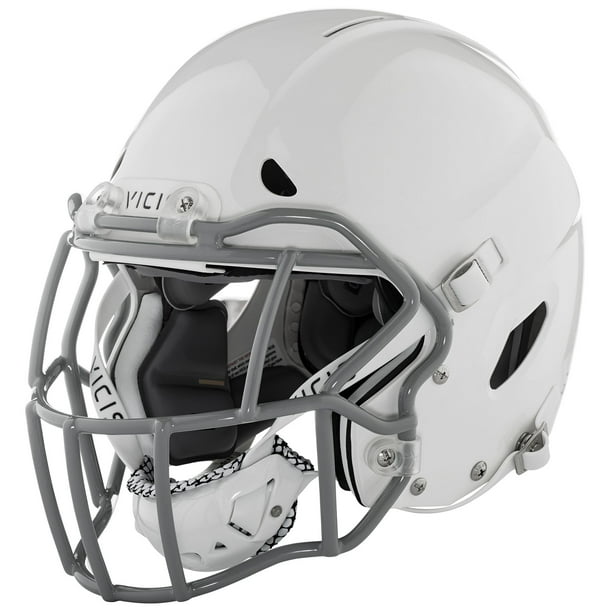 One of the most scientifically advanced football helmets ever made, VICIS helmets have always been quite pricey but continually test extremely well. They're a bit heavy, but the real killer on this list is their availability. VICIS declared bankruptcy late in 2019 and is currently reforming under new ownership.
Pros – VICIS uses a soft shell that compresses on impact like a car bumper. They also test towards the top in every impact study. The VICIS is used by several NFL stars including Patrick Mahomes.

Cons – They weigh around 4 pounds, making them comparable to the SpeedFlex and the F7 in that aspect. They may be hard to get your hands on, and if you do, uncertainty surrounding the company makes me unsure about maintaining the investment after purchase (i.e. annual conditioning).

Final Thoughts – If not for some financial issues for VICIS, this would be much further up the list than it is. As with a number of helmets on this list; if weight isn't your first priority, this would be a great choice for any young athlete.
Get the Vicis Zero1 at Dick's for $496.

The second most common helmet in the NFL, the Schutt F7 has all of their features packed into it.
Pros – The Helmet Stabilization System is present alongside the Tektonic Plate System, only seen on the F7.
Cons – A bit heavier than the Schutt Vengeance line of helmets drops this helmet down the list a bit.
Final Thoughts – The F7 is Schutt's premier helmet right now. If you're fine with younger players wearing the other heavy helmets, the F7 should be right alongside them.
Get the Schutt F7 Youth helmet at Dick's for $600.
3. Xenith Shadow XR Youth | Dick's, $450
Xenith continually releases new technology that's quite a bit different than their competitors. The Shadow XR uses RHEON Cell crumple technology, which has helped this helmet top Virginia Tech's youth helmet study.
Pros – The #1 helmet on the VT helmet study.
Cons – Another heavy helmet at 4.5 pounds.
Final Thoughts – Similar to a few others on this list, this helmet may be a bit too heavy for some of the smaller or younger athletes. Overall, though, it's a great option that seems to perform exceptionally well compared to other helmets!
Get the Xenith Shadow XR Youth helmet at Dick's for $450.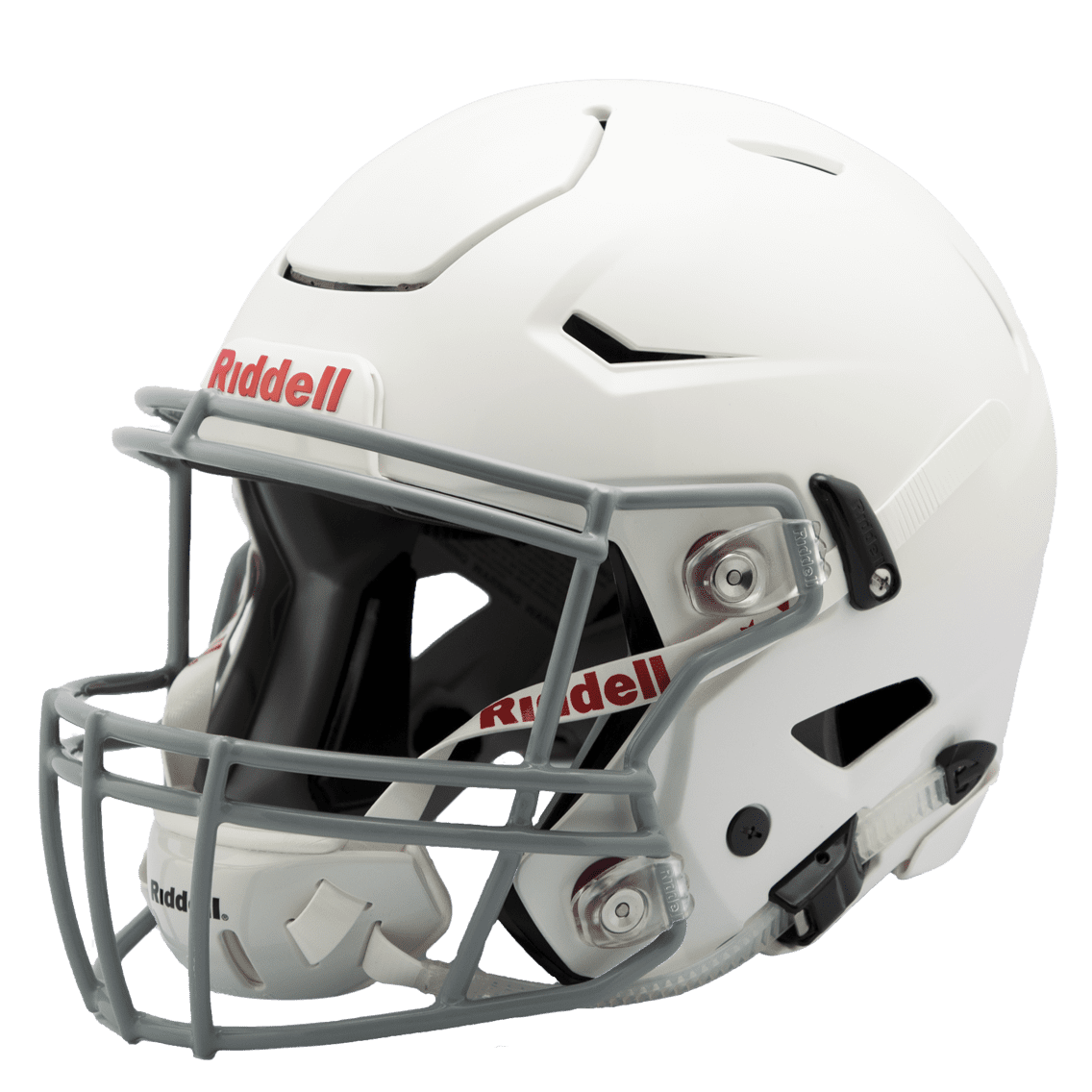 Riddell's SpeedFlex technology is outstanding. There is a reason it's easily the most popular helmet at every level. With that being said, the Speedflex is very big. Depending on the age of the player, I have concerns about the strength of their neck to support this helmet.

Pros – It is comfortable, stylish, very popular in the NFL (worn by Tom Brady, Saquon Barkley), and continually tests extremely well. The pricier Diamond option ($500, Riddell) is the latest technology from Riddell and Carbon, and is testing better than the original SpeedFlex design.

Cons – The helmet is quite large and heavy at 4 pounds. That is heavy for an adult, so I worry about a youth player's neck.

Final Thoughts – I would personally look for a lighter option for a younger or smaller players neck, but the protection itself cannot go unnoticed. If you know what you're getting, a youth SpeedFlex is an A+ option.
Get the Riddell Speedflex Youth helmet at Dick's for $350-$365.
1. Schutt Vengeance Z10 VTD Youth | Schutt, $400
Schutt has worked to cut weight as much as possible while still being as protective as possible. They've introduced the Helmet Stabilization System (HSS), lighter models and they continue to use their TPU design.

Pros – The Helmet Stabilization System helps lock the helmet onto the head for a more secure fit. At 3-3.5 pounds it is also one of the lightest helmets on the market.

Cons – It's seen in the NFL, but not in large numbers. It could be hard to convince a younger player to use a helmet without an influence from a high-profile role model.

Final Thoughts – This would be my first choice to give to a young player and team. Lightweight, comfortable, and received 5-Stars in Virginia Tech's helmet study.
Get the Schutt Vengeance Z10 VTD Youth helmet at Schutt for $400.
Well there you have it, WPW's top 5 youth helmets available on the market. Yours may vary, and that's okay! Just make sure you do your research, like checking our football gear database, before making a decision. With a safe and comfortable helmet, you can feel better letting your son or daughter fall in love with the game.
What do you think about our list? Any new helmets that belong on here, too?