If you were like me, waiting every week for the Last Dance was the best part of staying at home during the pandemic. It honestly felt like being a kid again, watching the same show with your homies in real life and on Twitter. When ESPN showed off Michael Jordan's casual kicks in episode 1, I knew I had to have them (even without knowing what these all-white sneakers were called.
Eventually, Jordan Brand revealed the name of these tennis shoes: the Air Jordan 1 Centre Court. To my dismay, these shoes looked to stay unreleased with no release info. As time went by though, influencers were gifted pairs, leaving me with hope for a drop.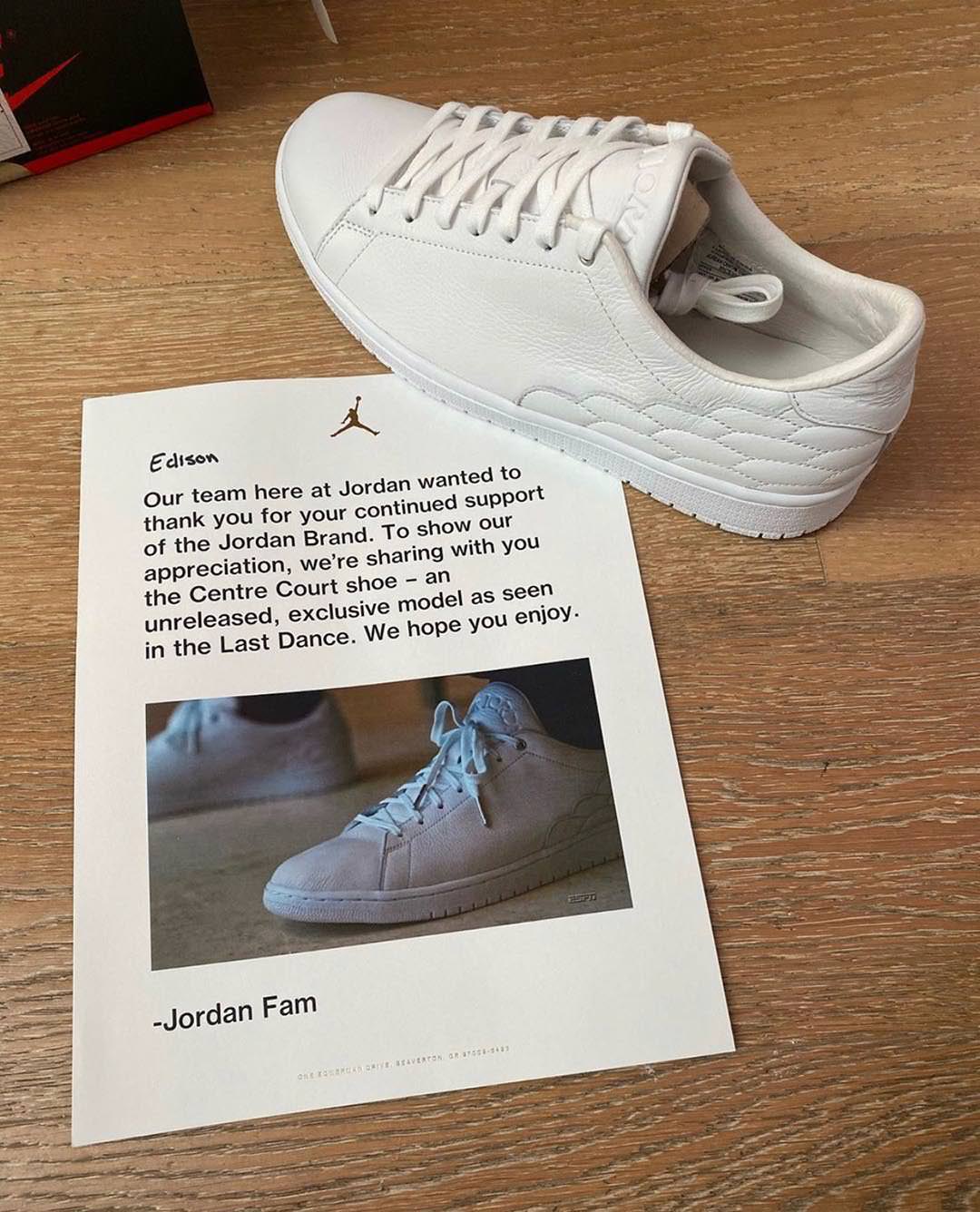 Months after this, the Jordan Centre Court appeared on SNKRS, and on release day, December 21, I got my pair at retail. Here are my thoughts on the sneaker.
First off, the retail version isn't exactly like the pair that the GOAT wore in the Last Dance. Comparing the photos that Nick DePaula posted of his gifted pair (must be nice,) the tongue material is different.
The unreleased version came with a white leather tongue: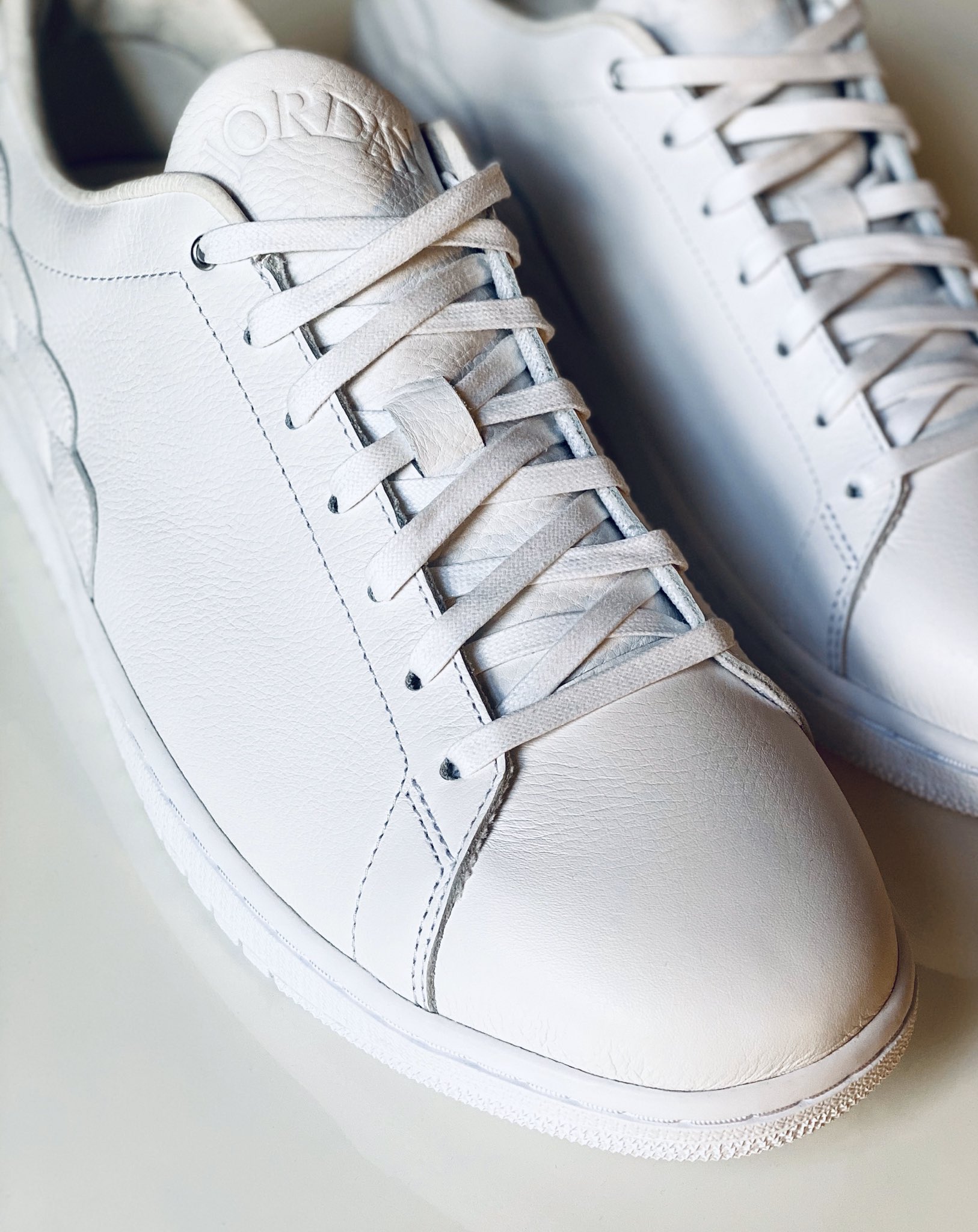 The retail release pair comes with a tan suede material instead:
The silver metal top lace hole and aglets also differ, with white top eyelets and plain white aglets instead.
The heel also features the sandy suede vs. the white leather on the unreleased pair: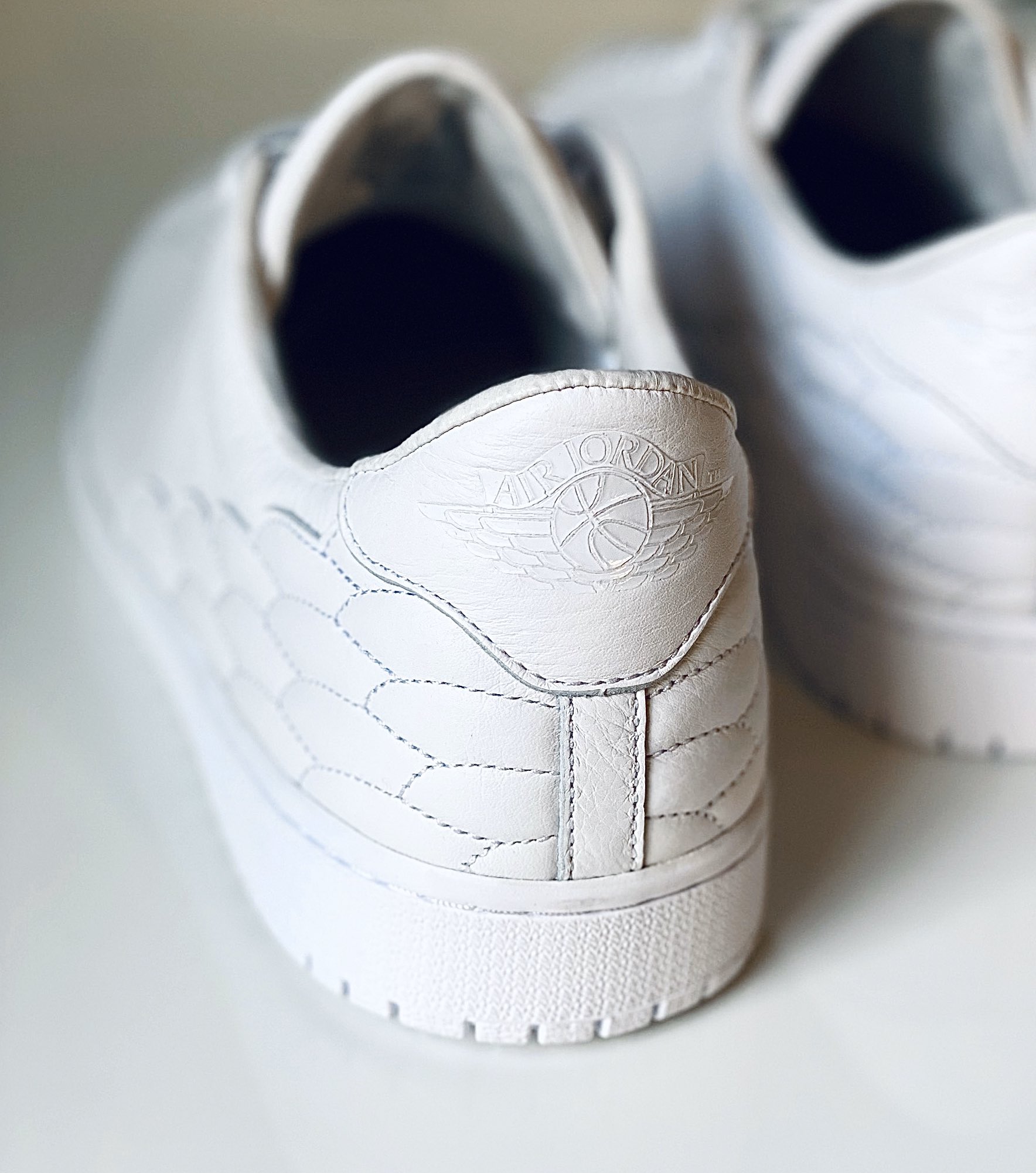 Finally, the leather on the retail version I have has a softer, more tumbled look.
You can see the leather look pre-creased. So buttery, so smooth. The feathers on the heel from the iconic wings logo really makes a plain white shoe stand out as well. Without any Jumpman branding, casual hoops fans may ask "what shoes are those?" to which I'll say "MJ's."
Now would I love to have the exact same shoe that Jordan rocked when he uttered numerous Internet-breaking memes? Yes, but also, I do not take it personally.
The suede and leather are nice enough to still love the retail Jordan Centre Court. Now can we get a release for some of Dennis Rodman's Converse sneakers? Take my money.
What Last Dance sneakers do you see want to release or re-release? Let us know!
And hey, why not revisit the sneakers from the GOAT documentary by checking the links below.